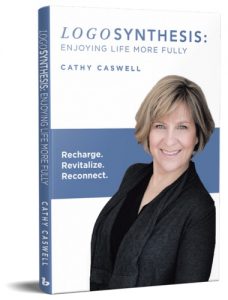 CONTACT ME TO:
ENJOY LIFE MORE FULLY AND MAKE ROOM FOR THE IMPORTANT THINGS IN LIFE.
LET GO OF STRESS AND PANIC TO ENHANCE PERFORMANCE.
DECREASE REACTIVE BEHAVIOUR TO IMPROVE RELATIONSHIPS.
GET STARTED ON LEARNING HOW YOU CAN SHIFT THESE PATTERNS AND CREATE SPACE FOR SUCCESS BY READING LOGOSYNTHESIS: ENJOYING LIFE MORE FULLY.
ORDER NOW.
In November 2017, an international survey was conducted of psychologists, psychotherapists and coaches trained in Logosynthesis. The results indicate that Logosynthesis is their preferred treatment method for anxiety, depression and PTSD, along with other stress-related conditions such as burnout. The benefits include overall effectiveness, speed of work, ease of use, client comfort and targets presented issue. Those trained at a master practitioner level indicated they worked with Logosynthesis on 100% of their clients. Although evidence-based results are required for recognition by professional associations, they would recommend this as a preferred treatment method.
This one method can be applied across all levels of organizations to support leaders, front line workers, caregivers and individuals. As external demands increase, the method can support leadership development, employee engagement and self-care.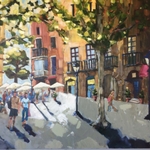 WE CAN ALL BENEFIT FROM LEADERSHIP DEVELOPMENT AND PERSONAL GROWTH. DO YOU HAVE CHALLENGE I CAN HELP WITH?